Tips for Teaching and Living Abroad
Good Morning!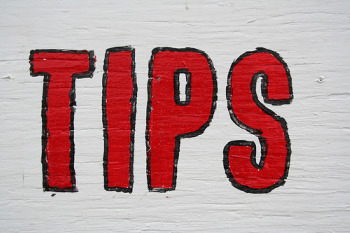 As promised in my last post, here are some tips that I hope you'll find valuable on teaching and living abroad:
Before you go
-Take your time finding a job and weigh all of your options carefully - There are literally hundreds of new ESL jobs posted every week all over the world.
-Do your Research - Try to find out as much info as possible about the country and city, that you are thinking of going to before making your decision. Here are some things you may want to consider:
Size of the city / Population

Average Salary / Cost of Living

The Weather

What kind of visa do you need to work there

The religion or culture of that country

Environmental conditions
-You should also look into the school that you are thinking of going to. One of the best ways to do this is by trying to contact previous teachers at that school, or find school reviews online. Things to research about potential schools:
Teaching Requirements (university degree, TEFL/TESL certificate)

Salary / Benefits

Contract Length

Are flights and accommodations included?

Working hours / days (Some of schools will ask you to work Saturdays)

Training?

Who will you be teaching?

Sick policy
GET A TEFL/TESOL CERTIFICATE OR DIPLOMA - Not sure why, check my previous blog posting
Living Abroad
-Keep in open mind - Depending on where you go to teach, pretty much everything could be foreign to you when you arrive.
-Don't be afraid to try new things (especially food). I hated Korean food when I first got there, but I just kept trying it, and it has become one of my favorite cuisines now.
-Try to learn as much as possible about the culture and language of country. Go to local festivals and take classes to learn the language. Learn from your students.
-Stay patient - Things like the language barrier or cultural expectations can be frustrating, but you'll get used to these things.
-Make Friends...but be aware that they will leave. Being able to share your experiences with people who understand your situation will be invaluable.
-Stay in touch with people from home. Becoming homesick is inevitable in your first year. Email, skype, phone, etc friends and family as much as possible
-Travel is you have the chance. See as much of that area of the world as you can. You'll never regret it!
Teaching Abroad
- On your first day, make the classrooms rules clear to all students and make sure everyone follows them. This is especially true when teaching children. Don't try to be their friends. You are the teacher. Its much easier to be less strict as time goes by, than be friendly and become stricter. (You may also want to consider having an English Only classroom)
-Be prepared for every class. If you are prepared things will go so much smoother...Also make sure you know your stuff (like grammar). Nothing worse than being unsure of yourself in front a class
-Dress Appropriately and always be on-time for class. In some countries punctuality is extremely important and it is rude to be late
-Don't just teach from a textbook. Be creative and find ways to engage your students. The internet is full of great resources for ESL teachers.
-If you teach in a school with other ESL teachers, try to collaborate as much as possible. If you are a new teacher look for help from people that have been teaching in the school for a while.
-Have fun and relax. Yes, you want to be professional and perhaps strict, but if you are not having fun and always stressed, you'll hate your job. Keep in mind that every teacher has their good days and bad days of teaching. If your lesson goes poorly, don't worry. Instead learn from your mistakes.
So, those are a few of my tips. Let me know what you think and is you have any questions let me. I'd be happy to respond.
https://www.facebook.com/uvictefl/
https://continuingstudies.uvic.ca/education-learning-and-development/topics/teaching-english-as-a-foreign-language